About Bob Stahl...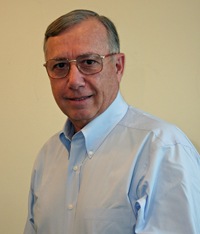 Bob Stahl is an educator, author, and S&OP Coach, specializing in Sales & Operations Planning. He has worked with some of the world's finest companies, including:

• DentSply Corp.
• Graco
• Calphalon
• KVH Industries
• Dow Chemical Co.
• V&M Star
• Jarden Corporation
• Sanford
• Textron Lycoming
• Crosman

Bob Stahl's more than thirty years of manufacturing experience give him a unique ability to influence operational excellence. While holding management positions in industry, Bob's efforts contributed to improvements in ROI from 8% to 48%. Since leaving industry in 1981, Bob has helped many companies in varied environments make similar improvements in their performance, crafting an implementation methodology that is low cost, low risk, high impact and quick results. This approach is explained in several of the six books Bob has co-authored with Tom Wallace.

Bob holds a Bachelor of Science degree from Villanova University, was certified (CPIM) by the American Production and Inventory Control Society (APICS) in 1980, and is recognized by Who's Who in America. He is a frequent keynote speaker at corporate meetings, professional society conferences, regional & national seminars, and chapter meetings. Bob was awarded the distinction of Best Conference Speaker at an International Conference attended by over five thousand people. Bob heads the consulting practice for T.F. Wallace & Company. He was also the inaugural S&OP Editor and a Columnist for the Journal of the International Institute of Forecasters (IIF), entitled Foresight.

He can be reached directly at: RStahlSr@aol.com or 508-226-0477. www.RAStahlCompany.com

Bob also collaborates with other S&OP experts...

About Joe Shedlawski...

Joe Shedlawski is an S&OP Coach and Teacher; specializing in the Stahl/Wallace implementation method of Executive S&OP. Joe has led successful implementations from "both sides of the table" – as a practitioner and as a coach.

Joe's experience of increasing responsibility over thirty-two years with the Wyeth Corporation, adds "hands-on" credibility to his work. He has held the following positions: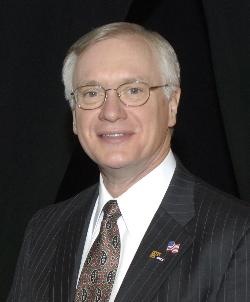 • Principal, Commercial Operations

• Director of Supply Chain Optimization

• Director of Operations Resource Mgmt.

• Materials Manager

• Planning Manager

• Project Manager

• Master Scheduler

• Distribution Planner

• Production Scheduler

• MRP Planner


While in industry, Joe led several S&OP projects from design through implementation, and has managed comprehensive systems implementations in complex, multi-site organizations. He has realized significant performance improvements through his work on root cause analysis, metrics development, and communications policies.

Joe served as International President of the APICS organization and holds its CPIM certification. He is a certified instructor in the APICS Body of Knowledge as well as an Adjunct Professor at Misericordia University in Dallas, PA.

Joe has spoken at professional society International Conferences, as well as Regional, and Chapter meetings. He holds a BA in Biology from Bucknell University and an MBA from Iona College.

About Stewart Levine...

Stewart improves productivity while saving the enormous cost of conflict using "Agreements for Results" and "Resolutionary" conversational models. As a lawyer he realized fighting is ineffective in resolving problems.

At AT&T he learned why collaborations fail: people do not create clarity about what they want to accomplish, and how they will get there. He has worked across the organizational spectrum – Fortune 500, small, government and non-profit. His "Cycle of Resolution" is included in the "Change Handbook, 2d Edition." His book "Getting to Resolution: Turning Conflict into Collaboration" (Berrett-Koehler 1998, 2009) was an Executive Book Club Selection; Featured by Executive Book Summaries; named one of the 30 Best Business Books of1998; and called "a marvelous book" by Dr. Stephen Covey. It has been translated into Russian, Hebrew and Portuguese. "The Book of Agreement" (Berrett-Koehler 2003) has been endorsed by many thought leaders, called "more practical" than the classic "Getting to Yes" and named one of the best books of 2003 by CEO Refresher (www.Refresher.com). Along with Davd Coleman he wrote "Collaborate 2.0" that was released in February 2008.


He teaches communication, relationship management and conflict management skills for The American Management Association, the University of California Berkeley Law School and Dominican University Graduate Business School. www.ResolutionWorks.com